Video Hiring Has
Never Been Easier
Utyla's simple features enable a rich hiring experience
Shortlisting and initial screening need not be a tedious task – especially when you have scores of resumes to filter through! Offline Interviews give you the option to share a pre-populated (text and/or video) set of questions with the candidates to answer by a certain deadline. The replies are then accessible by your HR, panel members and decision makers to view at a time of their choosing. This greatly speeds up the initial screening and helps you get to the right candidates faster and in a more controlled and standardized process.
Live online interview sessions help evaluate a candidate's capabilities within the same environment they will most likely be performing the job. Online Interviews are especially useful when a candidate qualifies for later stages of interviews. What's more? These sessions are recorded to foster a collaborative decision after the live session is complete.
Managing the scheduling process is no easy task, especially if you are conducting a large volume of interviews. Utyla is built to integrate with your organizations' calendar platform, thus offering a hassle-free scheduling process. Hiring managers can validate the availability of panel members before finalizing the interview time with candidates.
Questionnaires and Evaluation
Well-structured questions are the foundation of any good hiring process. Therefore, be certain to ask the best ones, with Utyla's customizable question archiving capabilities. Hiring managers can build out text and video questionnaire templates that can be saved for future use. Further, to make candidate evaluations even more efficient, Utyla offers a real-time scoring system to more easily rank and filter candidates.
Recruitment Administration
The powerful administrative dashboard is capable of delivering a holistic view of openings, candidates, questionnaires, recorded videos, closed positions, live interviews and more. It is a channel for your organization to get a clear snapshot of where your recruitment efforts stand and helps monitor progress with ease.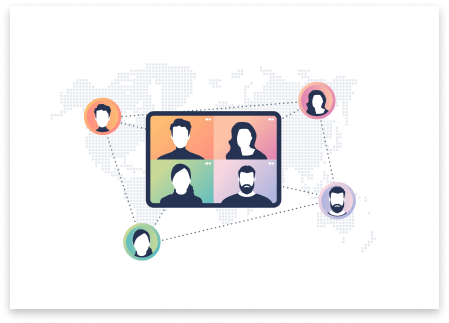 Get Started with Video Interviewing Instantly